MINES RESOURCES
Colorado School of Mines is home to a number of valuable on- and off-campus resources — many of which are available to campus visitors and members of the general public.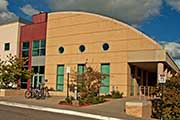 Geology Museum
The Geology Museum serves as the state repository for Colorado's mineral heritage and promotes its importance and understanding to the university community and the public. It aims to inspire scientific curiosity through education and research while encouraging appreciation of the earth and responsibility for its mineral, fossil, meteorite, and historic mining treasures. The museum is home to one of Colorado's moon rocks, collected during the Apollo 17 mission, and is open to campus visitors and to the general public.
Learn more...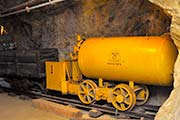 Edgar Mine
The Edgar Mine, known as Colorado School of Mines' Experimental Mine, was a working mine in the 1870s. Located above Idaho Springs, Colorado, it produced high-grade silver, gold, lead and copper. Today, as an underground laboratory for future engineers, it produces valuable experience for those who are being trained to find, develop and process the world's natural resources. The Edgar Mine is open for public tours for a nominal fee. Public hours vary, so tours must be booked in advance.
Learn more...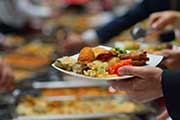 Campus Dining
The campus offers a number of dining options — from food courts, to cafes, to franchises. Dining locations are distributed throughout the campus, and all are open to campus visitors and the general public. Click on the links below for more information about each: